The autocrats in Moscow and Beijing believe that the west is divided, decadent and in decline. They have to be proved wrong. Otherwise, all the rhetoric about freedom is merely noise before defeat. (Andrew Rawnsley in The Guardian)
Home page of Prof. Robert Zydenbos
(professor of Modern Indology, Institute of Indology and Tibetology, Ludwig-Maximilians-Universität)
at the Leibniz-Rechenzentrum (LRZ) of the Bavarian Academy of Sciences and Humanities, München
[Update: September 5th, 2023]
The opinions that are expressed on these pages do not necessarily reflect the official positions of the LMU Munich.
"If you don't say what you think, then you kill your unborn self." (Jordan Peterson)
The institute page of Prof. Zydenbos at the Ludwig-Maximilians-Universität München (Institute for Indology and Tibetology) can be found here.
Further information can be found on Prof. Zydenbos' personal pages here.
Prof. Zydenbos will retire in October 2023. New course offerings have not (yet) been planned.
---
Overview:
Reading list (German): Basics of Indian worldviews (27.02.2022)
How to write Kannada on a Computer
The use of Unicode fonts for Indological purposes on Apple computers with the Mac OSX operating system
Advice on computer use (in German, mainly for the students of the LMU)
Publications of Prof. Zydenbos

New: gendered language in German: what it is, and why you should not have anything to do with it – click here. An investigation of the linguistic aspects of the phenomenon and of the illiberal, pseudo-liberal politics behind it.
---
The new A Manual of Modern Kannada, which was used in the course at the LMU, is available in book form as well as in PDF format as an Open Access publication: https://doi.org/10.11588/xabooks.736 – A book review has appeared in the Kannada-language newspaper Vijaya Karnataka of 28 January 2021.
Please also see the list of corrigenda.
---
A note about electronic communications:
The LMU requires teachers and students to exchange all professional correspondence between them via LMU email addresses (for students these are the addresses that end in "@campus.lmu.de").

As is customary at our university, it has not been explained why this should be so (regrettably, transparency is not its strongest side). Please do not ask me why the University requires this of us. I myself do not know.
A few slight updates (antiquated, but perhaps useful nonetheless), 14-I-2019:
An Overview of the classes currently offered by Prof. Zydenbos can be found here: http://lmu.zydenbos.net/lehrveranstaltungen.html
For detailed information about the course "Kannada-I" (Kannada for beginners) please click here.
Concise information about the course Kannada-I is found here, about the course Kannada-Lektüre is found here.
I advise all students to read the information about the use of computers. Instead of in one large file (as previously), the information is now divided in three (in German):
| | |
| --- | --- |
| Computerressourcen an der LMU und Computerwahl | |
| E-Mail-Verkehr | |
| Textverarbeitung: Programme und Formate | |
Students are advised to use Facebook, Twitter and other such so-called 'social media' with great caution. The Internet forgets nothing…
---
How to write Kannada on a Computer (information in German)
Die Verwendung von Kannada-Schriftzeichen auf verschiedenen Computersystemen
Die Verwendung von Kannada-Schriftzeichen unter macOS (Stand: 15.8.2019)
Die Verwendung von Kannada-Schriftzeichen unter Windows™ (Stand: 6.10.2020)
Installieren einer Kannada-Tastaturbelegung unter Linux (Beispiel anhand von Linux Mint)
---
Prof. Zydenbos' list of publications (not entirely complete, updated 4-IX-2023) can be read here as a PDF file and here as a web page.
---
2010
Information about the use of Unicode fonts for Indological purposes on Apple computers with the Mac OSX operating system can be found here. This is not quite up to date, but it may be useful nonetheless.
---
2006

On Febr. 7th, 2006 a short article appeared in the newspaper Münchner Merkur about Jainism, the Mahāmastakābhiṣeka of Shravanabelagola and R. Zydenbos' research trip. A digital scan of the article in JPG format (size: approx. 1.1 MB) is downloadable here.
---
Prof. Dr. Robert J. Zydenbos
Department für Asienstudien - Institut für Indologie und Tibetologie
Universität München
E-Mail zydenbos [at] lrz.uni-muenchen.de - zydenbos [at] uni-muenchen.de - zydenbos [at] lmu.de
PGP (Pretty Good Privacy) public key: https://zydenbos.userweb.mwn.de/zydenbos-uni-muenchen-pgp-public-key.asc
Tel. (+49-89-) 2180-5782 (office)
Fax (+49-89-) 2180-5827 (office: secretariat)
Germany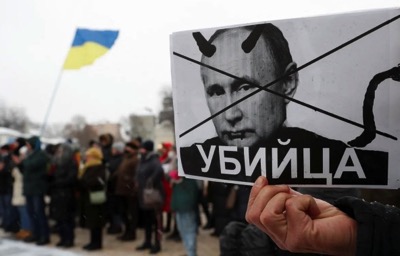 (The word убийца means

'

murderer')



Link to the home page of the Institute of Indology, University of Munich (Institut für Indologie und Tibetologie, Ludwig-Maximilians-Universität München)

Link to the home page of the LRZ